Our Annual Chevrolet Charity Raffle
How Do I Enter the Raffle?
Entering the raffle is easy–contestants can enter either in person or online:
At Stingray Chevrolet: Stop by our dealership at 2002 North Frontage Rd. in Plant City, FL before March 9, 2019.
At the Florida Strawberry Festival: Visit the Florida Strawberry Festival March 1 through March 10, 2019, during normal hours, and up to 4:30 PM EST on March 11.
Online: Click our "Enter to Win" button above until 1 PM EST Friday, March 9, 2019, to order tickets and receive your receipt within 5 minutes via email.
Winners need not be present to win and will be notified by phone if their name is drawn.
What Cause Will the Raffle Support?
Unity in the Community is a nonprofit organization established in 1999 and dedicated to providing local charities and organizations with the assistance they need to help families in and around Plant City, Florida. Staffed by volunteers, Unity in the Community provides assistance and support to a variety of organizations including such worthy causes as:
Community Service Scholarships: Students graduating from Simmons Career Center and planning to attend community college or university are eligible to receive one of twenty scholarships worth $1,000.
Backpacks for Needy Students: Not every family has the means to provide their students with the supplies they need to be successful in school. Unity in the Community fills backpacks with necessary school supplies for donation to local schools in need.
Local Food Banks: Cash donations help local food banks provide nonperishable foods to local residents in Lakeland, Valrico, and Plant City who might otherwise go without a nutritious meal.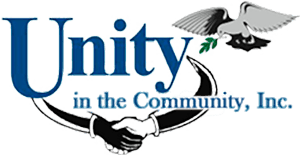 These are only a few of the many causes Unity in the Community has been proud to serve over the years. The Stingray raffle helps to provide necessary funding that allows them to do much more for those who have less.
Total Money Raised
2018: $207,000
Overall: $1,259,000
What is the Florida Strawberry Festival?
Read on to learn the what, when and where of the 2019 Florida Strawberry Festival, as well as how you can enter the raffle, whether you're from Lakeland, Valrico, Brandon, Plant City, FL or anywhere else:
How Does the 2019 Chevrolet Grand Sport Change Up the Formula?
Read on to learn about how the 2019 Chevrolet Corvette Grand Sport is set to become a benchmark in performance driving: