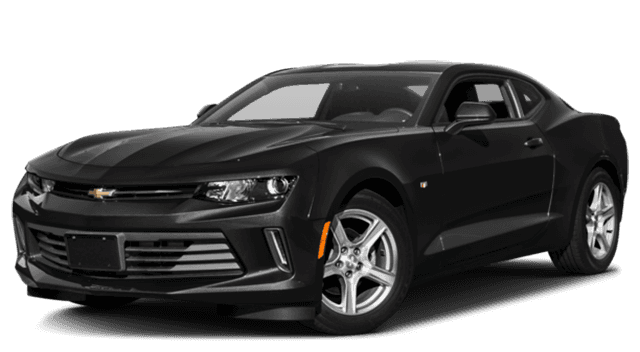 Camaro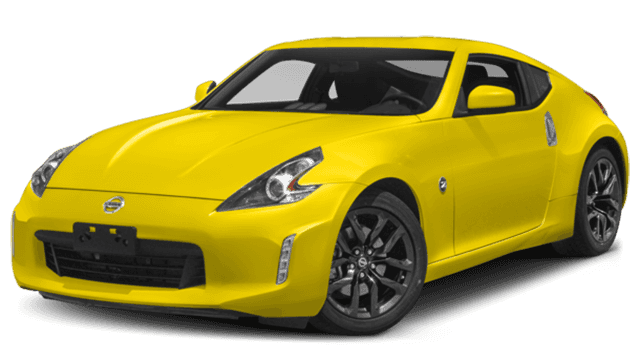 370Z
Up to 650 lb-ft of Torque
Up to 276 lb-ft of Torque
2018 Chevrolet Camaro vs. 2018 Nissan 370Z
When it comes to delivering the power, features, and safety equipment Lakeland, Florida drivers want the 2018 Chevrolet Camaro does it with amenities that include:
OnStar Vehicle Concierge Service
Powerful V-8 Engines
Abundance Advanced Driver Assist Technology
Sport-Inspired Racing Equipment
Explore our comparison of this dynamic, American-made muscle car as we compare the Camaro to the 2018 Nissan 370Z and see why we think if you want to upgrade your Plant City commute, you need to get behind the wheel of a critically acclaimed Camaro today.
Power and Performance
Lakeland drivers don't just buy a performance vehicle because it looks good, they want something that gets up and moves. The Camaro does that better than the Nissan:
3.6 L V-6 Engine Makes 335 hp and 284 lb.-ft. of Torque
3.7 L V6 Powerplant Generates 332 hp and 270 lb.-ft. of Torque
6.2 L V-8 Powerplant Makes 455 hp and 455 lb.-ft. of Torque
NISMO 3.7 L V-6 Powerplant Creates 350 hp and 276 lb.-ft. of Torque
Supercharged 6.2 L V-8 Engine Makes 650 hp and 650 lb.-ft. of Torque
No Supercharged V8 Available
10-Speed Automatic Transmission Available
Only 7-Speed Automatic Transmission Available
Launch Control Available for Stable Acceleration
No Launch Control Option Available
Safety and Security
With great power comes great safety or at least it should. At least that's what Chevrolet believes offering superior safety features that keep drivers and their passengers safer:
Available 15.35-inch Front and 14.4-inch Rear Brake Rotors
Available 14-inch Front and 13.8-inch Rear Brake Rotors
Available Blind Spot Warning System
No Blind Spot Warning Available
Optional Rear Cross Path Warning System
No Rear Cross Path Warning Available
GPS Emergency Response System Available
No GPS Enabled Emergency System
Come from Entry Maintenance for 2 Years Or 24,000 Miles
No Free Scheduled Maintenance Offered
Advanced Ergonomics
The Chevrolet Camaro provides plant city drivers with access to the features they want to make the daily drive that much more fun:
Available to Driver Memory System
Optional Vehicle Remote Start
Tilt and Telescoping Steering Wheel
No Telescoping Steering Wheel Available
Available Easy Entry System
No Easy Entry System Offered
Available Heads Up Display
No Heads-Up Display Offered
Test-drive the 2018 Chevrolet Camaro in Plant City, FL
Enjoy a more power, better safety, and the advanced features you want in the 2018 Chevrolet Camaro and see why it's outselling the 2018 Nissan 370Z in Lakeland. Contact Stingray Chevrolet at (813) 359-5000 or visit our showroom at 2002 North Frontage Rd. in Plant City, Florida to get started and learn about the affordable financing options available. While you're here, check out our comparison between the Chevrolet Camaro and the Hyundai Genesis.