How Often to Change Spark Plugs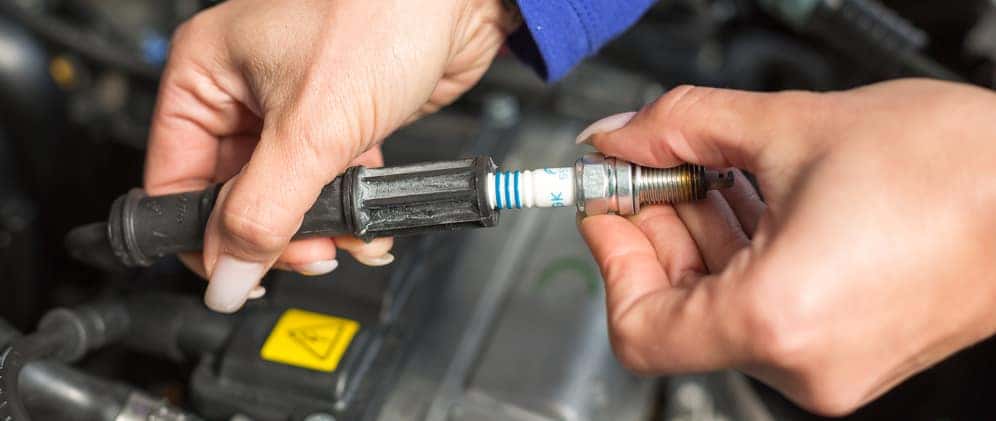 When it comes to proper vehicle maintenance, many Lakeland drivers are left scratching their heads about how often to change spark plugs. Typically, experts recommend you have this service performed every 30,000 miles, but it can vary depending on your make and model. For an exact number, you should be sure to check with your owner's manual. If you'd like more details on when to replace spark plugs, consult Stingray Chevrolet's guide down below!
When Do I Change Spark Plugs?
Before answering your question of "when do I change spark plugs?" we should discuss what spark plugs do for your vehicle. Spark plugs are a vital ignition component that move the high voltage current from the ignition coil to ignite the combustion chamber when you start your vehicle up in Valrico. How will you know when to change spark plugs? The following warning signs will tip you off:
Slow to start, or won't start at all
Engine misfire
Rough-running engine
Unusual increase in fuel consumption
Rough idling
Difficulty accelerating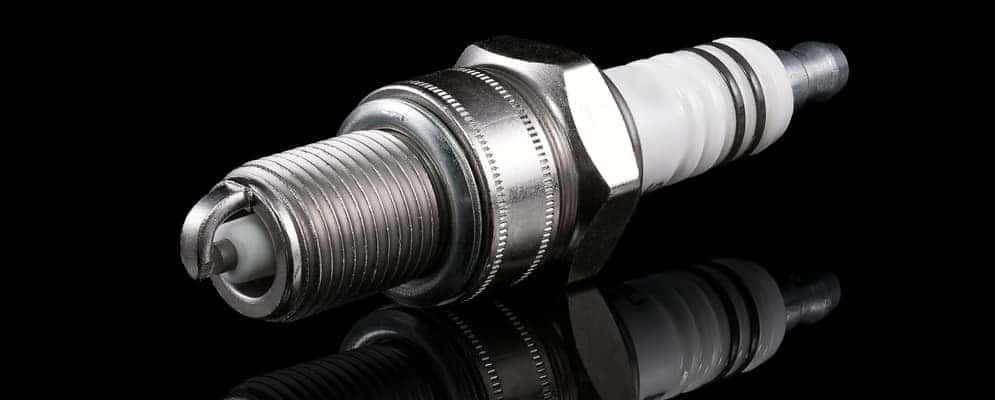 Benefits of Changing Your Spark Plugs
Avoiding the issues listed above is reason enough to change your spark plugs regularly, but there are a few other benefits you'll notice during your Brandon commutes. Take a look:
Improved fuel economy – Believe it or not, a worn spark plug can reduce your vehicle's fuel economy by up to 30 percent! When you replace your spark plugs as needed, you can gain some of that back.
Consistent combustion system – Well-functioning spark plugs allow for the continuous production of combustion, allowing your vehicle's system to run like it should 100 percent of the time.
Your Vehicle Starts Smoothly – No more failed attempts to start your vehicle up before work! When you replace your spark plugs, it should have no problem getting a strong start up on the first try.
Less harmful emissions – In addition to getting better gas mileage, replacing your vehicle's spark plugs can improve your emissions in Tampa.
Learn More About Spark Plug Replacement at Stingray Chevrolet!
If you're having vehicle troubles that align with the warning signs we talked about today, it may be time to schedule an appointment with the Stingray Chevrolet service center. Our factory-trained technicians will get you back on the road in no time! Have lingering questions about spark plugs or other service topics, such as battery corrosion? Contact us or give us a call at (813) 359-5000 anytime.
More from Stingray Chevrolet
With a 0-60 mph time of 2.9 seconds, the Chevrolet Corvette C8 specs are astonishing. Read on for a breakdown of its long list of elite performance technologies. Then fill out a pre-approval and schedule for a test drive to experience just how uproariously powerful this supercar will be on the streets of Lakeland. Contact…

The Chevrolet Silverado 1500 towing capacity maxes out an admirable 13,000 pounds, and its truck bed payload can haul up to 2,280 pounds. With a boxed high-strength steel and hydroformed frame, and a bevy of advanced towing features, the Silverado 1500 paves the way for a new kind of higher-powered light-duty pickup on Lakeland streets….

Lakeland drivers will have 8 exterior colors and 3 Chevy Equinox interior colors to choose from when picking out their next Chevrolet Equinox. Read on to learn about what your options are when it comes to customizing the look and feel of your next Chevy crossover. Then get in touch Stingray Chevrolet in Plant City to…