What Does TPMS Mean?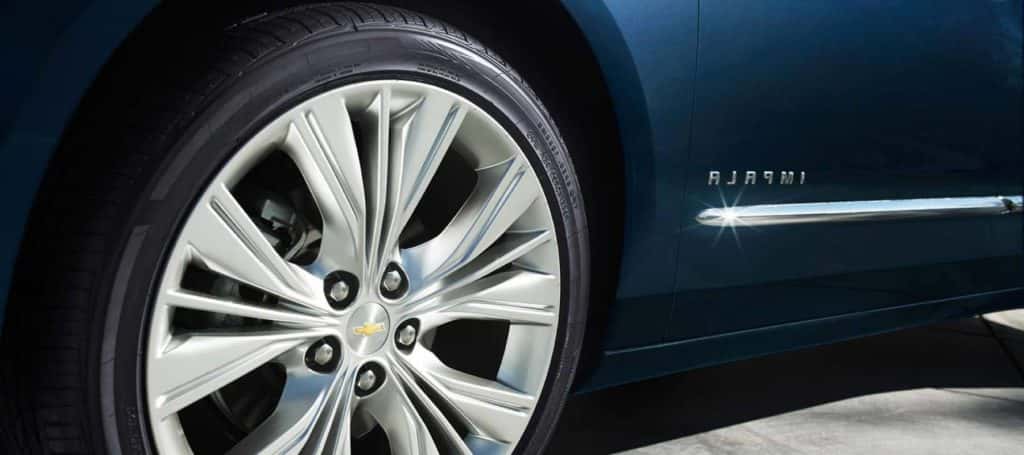 When the TPMS warning light illuminates on your dash for the first time in Lakeland, your first question might be "what does TPMS mean?" TPMS stands for Tire Pressure Monitoring System. Aptly named, TPMS uses tire pressure sensors to monitor your tires' air pressure. If one or more tires aren't sitting at the recommended pressure, the TPMS light will illuminate – and some might flash on-screen – to alert you that you need to add air to your Chevy Silverado or Chevy Cruze. Learn more about how the TPMS can help prevent tire failure and promote better vehicle handling with Stingray Chevrolet.
Tire Pressure Monitoring System Features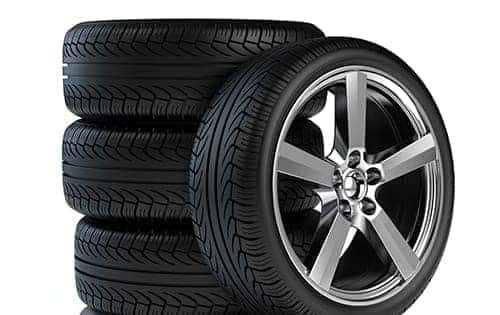 The main purpose of the tire pressure monitoring system is to monitor the pressure inside your tires and provide a warning to the driver if tire pressure levels drop too low. When your tires are under-inflated, you're at risk of the following:
Excessive or premature tire wear
Decreased traction
Lower load carrying capability
A flat tire or blowout
When you keep your tires properly inflated, you can ensure they don't wear out prematurely and protect yourself from potential accidents on the road. A vehicle equipped with a tire pressure monitoring system allows you to make your daily commutes without the added worry of remembering to check your tires yourself on a regular basis.
Proper Tire Inflation Tips
Under- and over-inflation can both lead to unwelcome issues in the future for Valrico drivers. A properly inflated tire will:
Reduce tread movement and increase your tires' lifespan
Reduce rolling resistance and increase your efficiency on long drives
Improve water dispersion, making hydroplaning during sudden Brandon rain storms less likely
Your owner's manual will tell you what the proper tire pressure is for your vehicle. Keeping your tires inflated is a simple task, and it can save you money in the long-run. Most gas stations even have tire fill-up stations, so when you're low, all you need to do is pull over to the nearest equipped station and fill up.
Learn More About Vehicle Maintenance with Stingray Chevrolet
Searching for a new Chevrolet vehicle equipped with a TPMS? Browse our extensive inventory at Stingray Chevrolet! If you have lingering questions or would like to have your tires inspected, we invite you to schedule an appointment at our Plant City service center, contact us online, or give us a call at (813) 359-5000. Our expert technicians are always happy to help!
More from Stingray Chevrolet
With a 0-60 mph time of 2.9 seconds, the Chevrolet Corvette C8 specs are astonishing. Read on for a breakdown of its long list of elite performance technologies. Then fill out a pre-approval and schedule for a test drive to experience just how uproariously powerful this supercar will be on the streets of Lakeland. Contact…

The Chevrolet Silverado 1500 towing capacity maxes out an admirable 13,000 pounds, and its truck bed payload can haul up to 2,280 pounds. With a boxed high-strength steel and hydroformed frame, and a bevy of advanced towing features, the Silverado 1500 paves the way for a new kind of higher-powered light-duty pickup on Lakeland streets….

Lakeland drivers will have 8 exterior colors and 3 Chevy Equinox interior colors to choose from when picking out their next Chevrolet Equinox. Read on to learn about what your options are when it comes to customizing the look and feel of your next Chevy crossover. Then get in touch Stingray Chevrolet in Plant City to…