Best Beaches Near Plant City, FL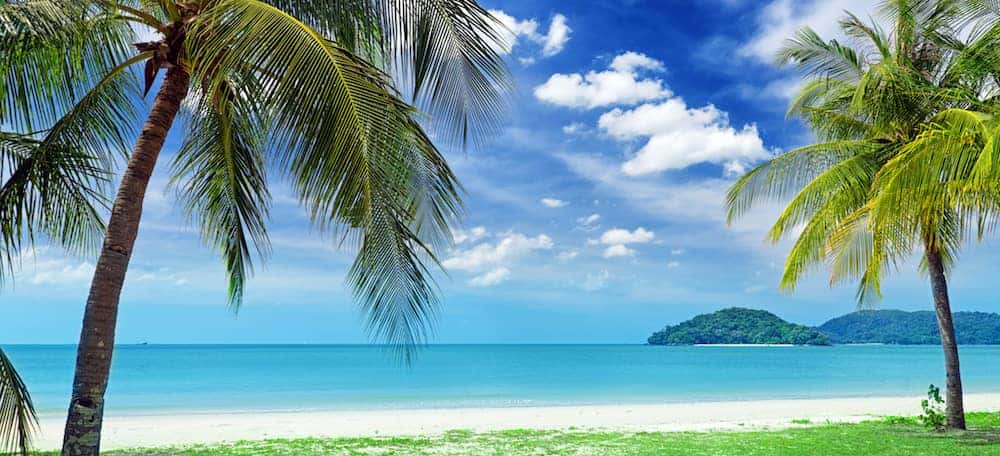 Whether you're a resident of Plant City, FL or just visiting, the team at Stingray Chevy is here to help with this list of Tampa beaches near Plant City, FL where you can take a tip, read a book, or enjoy the natural beauty the area has to offer. Find the right beach for you near Tampa with our help, and count on the Stingray Chevy fleet for all your auto needs near Lakeland, including affordable auto financing.
Cypress Point North & South Beach
Cypress Point Park is a beautiful oceanfront park with a boardwalk, hiking trails, sand dunes, picnic shelter, and a canoe dock, as well as great beachfront at Cypress Point North Beach and Cypress Point South Beach. If oceanic beauty and the wildlife of the Gulf Coast is your idea of a day at the beach, this one's tough to beat, and it's only a 30-minute drive west of Plant City via I-4 West. Location: 5620 W. Cypress Street Tampa, FL
Davis Island Dog Beach
There are a lot of beaches in greater Tampa where you can catch some sun, surf, swim, and hang with friends, but very few of them are pet-friendly. Pack up your frisbee and pupper and take the short drive from Plant City to Dog Beach for fun in the sun with Man's Best Friend. Location: 801-1399 Severn Avenue Tampa, FL
Clearwater Beach
It's about an hour drive west from Plant City to Clearwater Beach via I-4 West and FL-60 West, but if you've got the hour to spare for travel it's more than worth it, because this is one of the most beautiful beaches in the area and one of the most frequented on the Gulf Coast. Location: Gulf of Mexico Drive Longboat Key, FL
Looking for Plant City Car Dealers You Can Count On?
Whether you're looking for locals who can be your guide to Plant City or a dealership with a premium inventory and great offers and incentives near Brandon, Stingray Chevrolet has you covered. Find us in the Florida Chevrolet dealer directory, stop by our dealership at 2002 N. Frontage Road in Plant City, FL, and estimate your monthly car payments online! While you're here, check out our guide to the Green Swamp Wilderness Preserve.