How Long Does it Take to Charge a Chevy Bolt?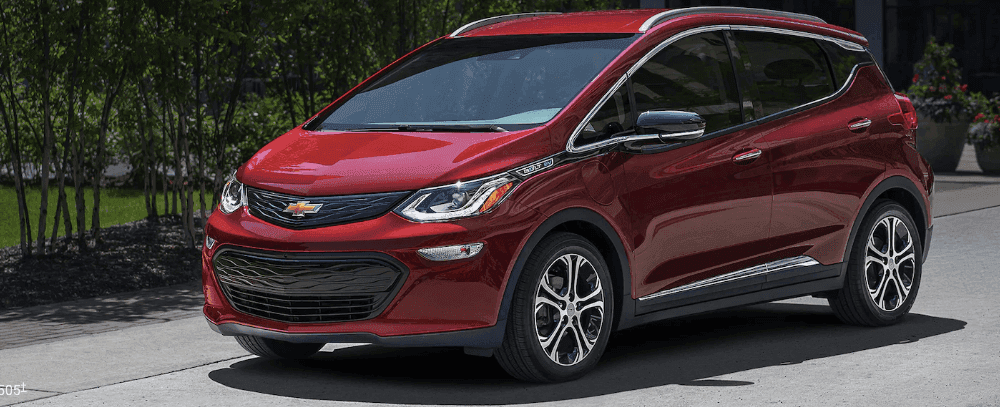 Environmentally conscious drivers around Plant City appreciate their electric vehicles because instead of burning fuel, electric vehicles (EVs) run on electricity. That means you save time and money by avoiding the gas pump, and you do your part to protect the environment by reducing your carbon footprint. The new Chevy Bolt EV is one of the best in its class, but have you ever wondered, "How long does it take to charge a Chevy Bolt?" It depends on which Chevy Bolt charger you use. Learn more about the Chevy Bolt experience, and then come into Stingray Chevrolet for a test drive!
Charging Options for Chevy Bolt
The Chevy Bolt gets an EPA-estimated 259 miles of range on one single full charge. There are three Chevy Bolt charger options, and charge times vary depending upon which of them you choose:
Level 1 Basic: This first electric car charger option allows you to charge your Bolt at home, or anywhere that has a 120-volt, three-prong outlet. You get about 4 miles of charge per hour, roughly equal to the average American commute of 48 miles with a 12-hour charge. Chevy recommends that you charge your EV every day, so the battery never runs out of power as you drive around Lakeland.
Level 2 Fast: The 240-volt Level 2 charger is for your home or public charging stations and provides about 25 miles per hour of charge. The Level 2 charging system needs to be professionally installed by an electrician. It's ideal for home use as it's the most convenient option and charges quickly. If you drive approximately 40-50 miles per day around Valrico, you could fully recharge the battery in only two hours. If you drive about 100 miles roundtrip, you could recharge the battery in about 4.5 hours. If the battery is completely drained, the Bolt charges fully again in 9.5 hours. With the level 2 charger, you can recharge your Bolt every couple of days instead of every night.
Super-Fast: The DC Fast Charging option is for public stations only and provides around 100 miles of range in only 30 minutes of charge! It requires an available DC Fast Charge port. The DC Fast Chargers are available at an extra cost for Chevy Bolt owners and is helpful if you're out and about in Brandon and need to fully charge your battery.
How Much Does the Chevy Bolt Charger Battery Weigh?
The Chevy Bolt battery weighs 960 pounds and accounts for 23% of the Chevy Bolt's total battery. The battery features 288 nickle-rich lithium-ion cells that allow the Bolt to run at higher temperatures without overheating. What does this mean for your Chevy Bolt experience? It means that the battery design is simpler and larger, bringing down the cost to produce and price of the Bolt while increasing its battery capacity and range. It also means that the Bolt can implement a cheaper liquid cooling system. This means that the Bolt is also cheaper for you to replenish with Chevy Bolt chargers!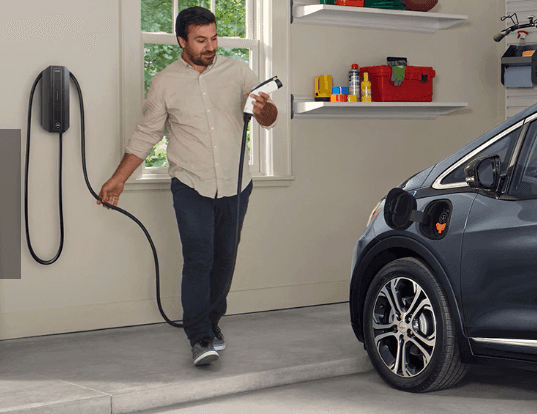 Experience the Chevy Bolt at Stingray Chevrolet With a Test Drive
Are you ready to help the environment and go electric with a new Chevy Bolt EV? With three electric car Chevy Bolt charger options, you can keep your battery replenished at home and on the go around Plant City. To experience the Chevy Bolt in person, come into Stingray Chevrolet for a test drive. Our experienced team will help you get the car you want at a price you can afford. Don't hesitate to contact us today!
More from Stingray Chevrolet
The C8.R race car brought home back-to-back IMSA GTLM manufacturer championships, and that mid-engine piece is available on the streets of Lakeland. The model available on the roads has a powerful naturally aspirated V8 engine, the handbuilt LT6 5.5L engine can be seen through the rear window of the coupe. The 2023 Corvette Z06 also…

If you're someone who likes to test your limits and get the most out of every drive, then the Chevy Corvette C8 is the car for you. Check out the Chevy Corvette C8 specs of this 2023 Corvette Stingray COUPE, 3LT RWD with Stingray Chevrolet to see how you can give your Lakeland joyrides a serious…

The 2023 Chevy Traverse is among the most popular mid-size SUVs in greater Lakeland. Often singled out for its performance and capability, the 2023 Chevy Traverse interior is also quite impressive, offering seating for seven passengers and plenty of stretching room—and the cabin is surprisingly luxurious. Take a moment to learn more about the…