Top Restaurants in Plant City, FL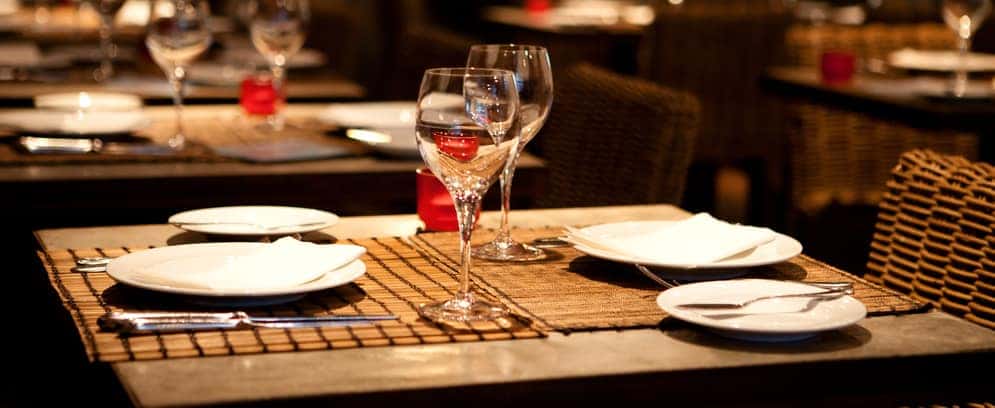 We all have our tried and tested favorite restaurants in Plant City, FL, but there's no harm in expanding the list! If you're looking for a new spot to grab some grub, you've come to the right place. Join us as we highlight some of our team's favorite go-to restaurants, below.
Smokin' Aces BBQ and Steakhouse
"It's all good!" at Smokin' Aces BBQ and Steakhouse. Founded by the Jordan family in 2012, Smokin Aces started out as a small cash-only business that operated two days a week out of a small food truck. Seven years later, Smokin' Aces now consists of two restaurants – one in Plant City and one in Lakeland – that serve up unforgettable food seven days a week. You obviously can't go wrong beef brisket or BBQ pulled pork at Aces, but diners are equally enamored with the fried catfish and hush puppies and the sizzlin' sirloin steak.
Olde Town Pizzeria and Pasta Co.
If you're looking for a cozy, inviting atmosphere to enjoy an indulgent meal, Olde Town Pizzeria and Pasta Co. is the place to go. We love their Chicago-style deep-dish pizza, but you can't go wrong with their pasta dishes, either – the gnocchi with creamy vodka sauce and pesto chicken fettuccine stand out as favorites during Stingray Chevrolet lunch hours.
Brick House Cafe
Open for breakfast and lunch (and dinner on Fridays), Brick House Cafe is the place to visit when you're craving a hearty, from-scratch meal. Country-fried steak and eggs with homestyle fries are a favorite among Brick House regulars, but it's their burgers and incredibly friendly staff that keep us coming back for more!
Johnson BBQ
As "a Plant City tradition," Johnson BBQ easily falls under the top restaurants Plant City, FL residents can't get enough of. They've been barbecuing here for over 60 years, and their trade secrets have remained the same during that time – why fix something that's not broken? Try the fried green tomatoes or collard green dip for a starter, then treat yourself to a stack of St. Louis ribs – a signature dish at Johnson BBQ. When all is said and done, challenge yourself to a dessert of banana pudding or peach cobbler.
Get More Plant City Advice at Stingray Chevrolet!
Whether you're looking for a guide to hiking trails in the Lower Hillsborough Wilderness Preserve or you need help planning a day at the Green Swamp Wilderness Preserve, Stingray Chevrolet can help! As a proud member of the Plant City community, we have lots of local advice to share. Contact us today to learn more!
More from Stingray Chevrolet
If you're shopping around Lakeland for a versatile mid-sized truck, you'll want to check out the 2022 Chevy Colorado trim levels, as well as the Colorado packages for truck bed accessories, and Chevy Colorado interior packages. Take a moment to review all of the options the Colorado provides. Then, contact Stingray Chevrolet to book a test…

With a 259-mile driving range on Lakeland, the fully-electric Chevy Bolt packages offer more than enough range to get you around town without gas and then some. Before you apply for financing and test drive the Chevy Bolt at Stingray Chevrolet, read on to learn about how much the Chevy Bolt costs by trim level. We'll…

If you're someone who likes to test your limits and get the most out of every drive, then the Chevy Corvette C8 is the car for you. Check out the Chevy Corvette C8 specs with Stingray Chevrolet to see how you can give your Lakeland commute a serious kick-start, and then visit our dealership to give…