How Much Does it Cost to Charge a Chevy Volt?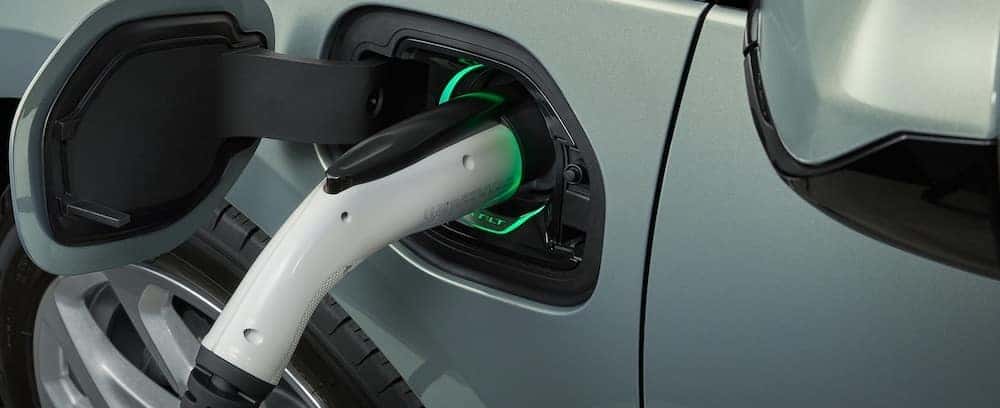 Offering 53 miles of all-electric driving, the new Chevy Volt is a plug-in electric hybrid car that lets you save money and decrease your carbon footprint–and all at a reasonable price. But how much does Chevy Volt charging cost? Find out here with the team at Stingray Chevrolet in Plant City, and then make the trip from Valrico to take a test drive at our dealership.
Cost to Charge a Chevy Volt
The cost to charge a Chevy Volt depends on electric rates where you live. Around the U.S., electric rates generally range from around 10 to 20 cents per kWh. This means that, in general, it will likely cost you somewhere between around $2-5 to charge your Chevy Volt from empty.
Chevy Volt Home Charger
The Chevy Volt can be charged simply by plugging the cord that comes with the vehicle into a wall 120-volt wall outlet. However, there are advantages that come with purchasing a 240-volt/32-amp Chevy Volt home charger, including the ability to get up to 22 miles of power per hour of charging. The Chevy Volt home charger price varies depending on the unit you choose, but averages somewhere around $300-600.
Chevy Volt Highlights
The Chevy Volt is a plug-in hybrid, which means it is able to run on all-electric power for a period of time (up to 53 miles), after which it is able to tap into its gasoline energy source to significantly extend its driving range (up to 420 miles). Your Chevy Volt battery is covered with an 8-year/100,000-mile warranty. Other highlights on the new Volt include features like:
Teen Driver mode
Apple CarPlay™ and Android Auto™
4G LTE Wi-Fi connectivity
Finance or Lease a New Chevy Volt Near Brandon at Stingray Chevrolet!
The 2019 Chevy Volt is on sale right now in a variety of trim levels and colors at Stingray Chevrolet, serving Tampa area drivers at 2002 N. Frontage Road in Plant City, FL. Check out our current lineup of new vehicles specials, compare the Chevy Volt vs. Chevy Bolt, and don't hesitate to call us at (813) 359-5000 or contact us online with any questions! While you're here, find out about how long it takes to charge a Chevy Volt.