How Often Should You Rotate Your Tires?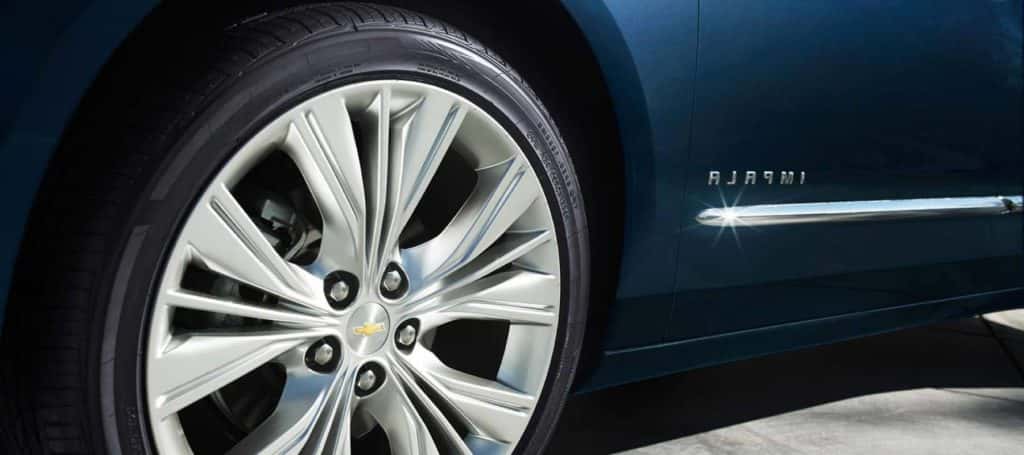 In your quest to keep your new or used Lakeland vehicle running its best, you may be wondering how often should you rotate your tires? Generally speaking, when to rotate tires should fall between every 5,000 to 7,500-mile interval. This is a good guideline to follow if you're just getting started, but you should also check your owner's manual for a model-based factory recommendation. Curious to learn more about when to rotate tires? Consult Stingray Chevrolet's simple guide, below.
FWD and RWD Tire Rotation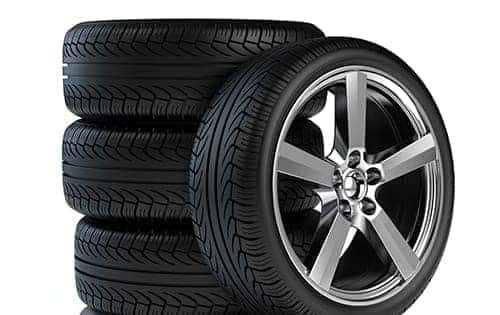 Front-wheel and rear-wheel drive designate where engine power is sent in a vehicle. With front-wheel drive, the power is sent to the front tires. With rear-wheel drive, the power is sent to the rear tires. This means the set of tires receiving the power will wear out faster than the others. If you drive a FWD or RWD vehicle in Valrico, keep these tips in mind:
A tire rotation should be performed every 5,000 to 7,500 miles on a FWD or RWD vehicle – consult your owner's manual for an exact interval.
When performing FWD tire rotation at home, remember you'll need to flip sides when moving the rear tires. So, the rear right tire goes on the front left, and vice versa. When you're moving the front tires to the back, however, you'll keep them on the same side.
When you rotate tires on a RWD vehicle, you'll do the opposite of what we described above. Switch sides when you move the front tires to the back, but remain on the same side when you move the rear tires to the front.
You should also take into consideration how you drive. If, for example, you frequently go off-roading, it will affect your tire rotation frequency. Speak with a service expert at Stingray Chevrolet if you're unsure how to tailor your maintenance schedule to your driving habits.
AWD Tire Rotation Tips
Wondering how many miles to rotate tires on an AWD vehicle? AWD models are a bit different, as each tire wears differently and at different rates. Most experts say that 3,000 to 5,000 miles is a good interval to follow, but again, you should always check with your owner's manual. If it's been so long since your last tire rotation that you can't remember when it was, it may be time to schedule an appointment at Stingray Chevrolet. We'll inspect your tires and, if it's time for a rotation, get the process taken care of in a jif. Typically, tires need a rotation when the tread variance exceeds 2/32 of an inch.
Why Should You Rotate Your Tires?
In addition to extending the life of your tires, regular tire rotation is beneficial because it improves your traction during Brandon downpours, creates less road noise while you're driving, and relieves stress from the drivetrain.
Get More Tire Advice at Stingray Chevrolet
If you have any lingering questions regarding tire rotation or other common service topics, like what the TPMS does or spark plug replacement, don't hesitate to contact our service center online or give us a call at (813) 359-5000. Keeping up with regular tire rotation will ensure you get the full life expectancy out of your tires, but that doesn't mean they'll last forever. If it's time for a new set, consult our tire center today.
More from Stingray Chevrolet
View Corvette InventoryContact Us The timeless Chevrolet Corvette seems to get better and better every year. The latest Corvette Stingray engine choices are very impressive, with power that can get drivers from Lakeland to Valrico in no time. With the high-octane power and unbeatable speeds that could only be found in a truly iconic sports…

View Equinox InventoryContact Us Drivers from Lakeland to Valrico are gravitating toward the sleek new Chevrolet Equinox. After taking a look at the Chevy Equinox specs, it is no mystery why. This competitive SUV comes packed with plenty of great features at an affordable starting price. Whether you're looking for a spacious ride for your…

Environmentally conscious drivers around Plant City appreciate their electric vehicles because instead of burning fuel, electric vehicles (EVs) runs on electricity. That means you save time and money by avoiding the gas pump, and you do your part to protect the environment by reducing your carbon footprint. The new Chevy Bolt EV is one of the…