Can You Finance a Car with No Credit?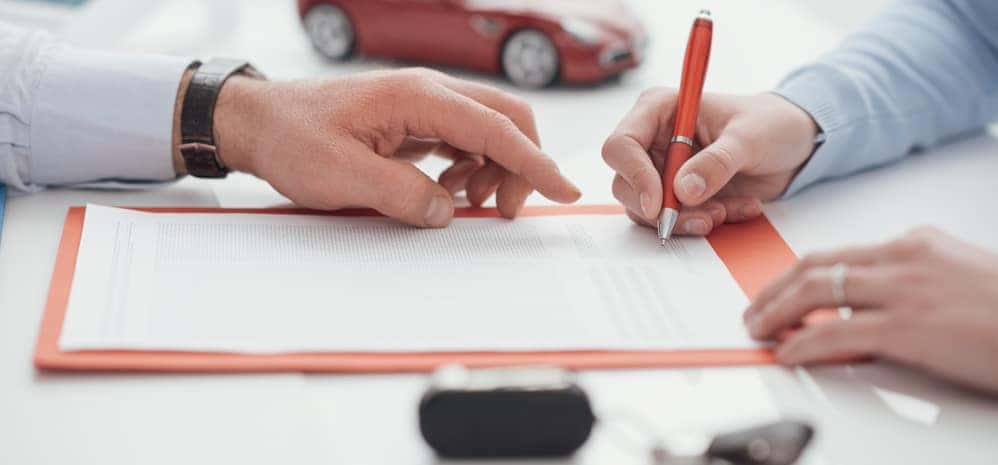 ---
---
In need of a new car but are unsure how bad credit car finance works? Stingray Chevrolet can help! Financing a car with no credit or bad credit can be difficult to navigate, but it's still possible! While it's typically easier to buy a car when you have well-established credit, the finance team at Stingray Chevrolet is here to walk you through financing a car with bad credit! We'll walk you through the process so you can secure a loan for your next vehicle.
How to Finance a Car with Bad Credit or No Credit
If you're financing a car with no credit, the down payment and interest on your vehicle may be higher. You'll want to go into the process knowing your exact budget — it's also smart to include some wiggle room there. Ready to hit the Brandon roads in a new ride? Here are some tips to help you navigate financing a car with bad credit:
Improve Your Credit Score if Possible 
While you can still secure a loan regardless of your credit, the process is easier when you have established credit. Plan to build up your credit by working out a payment plan and beginning to pay off any outstanding debts. Another way to help improve your credit score is by using your credit card for smaller purchases and then immediately paying it off.
Don't Let Your Credit Situation Discourage You
There's no need to worry about missing out on certain financing options just because your credit needs work. Even if you have no credit or bad credit, dealerships are typically still willing to work with you to find a finance plan that will work for you. Be sure to ask questions when you're at the finance department to find out your options.
Anticipate Higher Costs 
When you don't have credit, it's riskier for a bank or financial institution to grant you a loan. Because of this, you may receive higher interest rates or may need to pay a larger down payment. Because of the higher interest rates you should make sure you understand how to calculate interest on a car loan so you don't run into financial difficulties down the road. It's also important to recognize a good interest rate for your credit score so you don't fall victim to an exorbitant interest rate on account of your lack of credit history. You can circumvent the higher interest rates and monthly payments by opting to lease instead. You can lease a car with bad credit more easily and with less money down than if you decide to finance for a vehicle.
Apply for Loans Strategically
When you apply for financing, it's possible that your credit score can decrease a bit. To counteract this, apply for loan applications within a 14-day time frame to limit any potential hits to your credit score.
Don't Always Accept the First Offer
While it may be exciting to get a finance offer when you're financing a car with bad credit, keep in mind that the first offer isn't the only offer. You shouldn't feel obligated to accept the first offer just because you need to work on your credit. Dealerships typically work with multiple lenders, so be sure to ask if there are any other lenders you can work with to get a better offer.
Finance with Stingray Chevrolet
Now that you know a little bit more about bad credit financing, rely on Stingray Chevrolet for all of your auto finance questions! Contact us at your convenience to learn more about our no credit and bad credit car finance options. Consider getting a cosigner until your credit score improves, and when it does, you can learn how to remove a cosigner from your auto loan.
When you're ready to finance a vehicle, head to our Lakeland-area dealership at your convenience! You'll be hitting the Valrico roads in a new vehicle in no time.