How Long Do Car Brakes Last?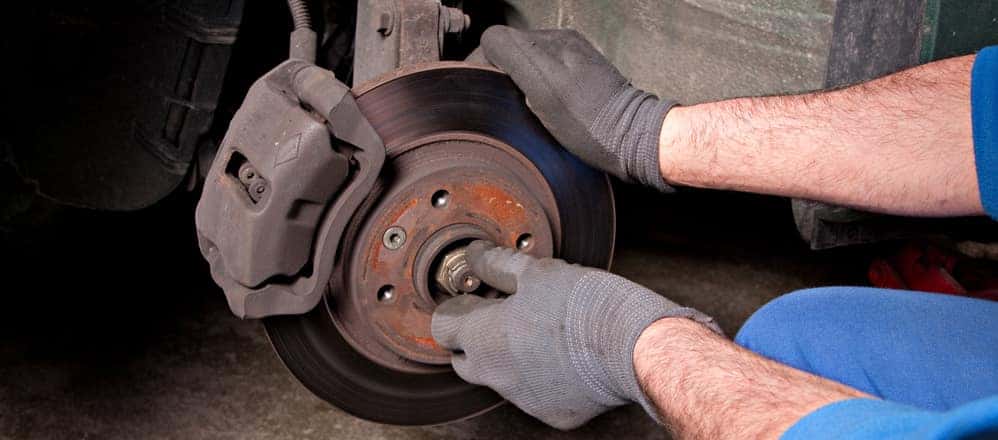 Have you ever wondered, how long do car brakes last? There are many factors that determine how many miles your brakes last. It depends on where you drive, how you drive around Plant City, and what sort of brake pads your car uses. Keeping that in mind, Stingray Chevrolet brings you this quick and easy overview of the average brake life and the factors that affect how long car brakes last.
How Many Miles Do Brakes Last?
There's no way we could give you a single number for the question "How many miles do brakes last?" However, the average brake life is somewhere between 25,000 and 65,000 miles. Some Plant City drivers might even have brake pads last over 80,000 miles, while some only make it 20,000. Following your car's standard service interval recommendations is always a good idea, but the actual life of your brakes around Lakeland depends on many important factors.
What Affects the Life of Your Brake Pads?
Just like your fuel economy changes depending on how and where you drive, the life of your brake pads changes depending on the following:
Environment: Driving in the inner city of Valrico means more traffic and lights, so you'll have to brake more often. Driving on the highway usually means you get longer brake life.
Your Driving Habits: If you brake hard instead of gently pressing down on the brake pedal softly or ride the brakes instead of coasting softly to a stop, your brake pads won't last very long.
Brake Material: Carbon-ceramic brakes tend to last longer than standard metal brakes, but they are also more expensive. If you don't know if your brakes are carbon-ceramic, ask your service technician at our service department.
Have Your Brakes Serviced at Stingray Chevrolet Today!
There are so many great reasons to bring your vehicle into Stingray Chevrolet, near Brandon. And if you have service questions, have them answered from the comfort of your home, like, "How often should you get your tires rotated?" You can easily make an appointment online, get a complimentary loaner vehicle, and be confident that our technicians will do it right the first time. While you're waiting, feel free to browse our extensive inventory of new Chevy models. Ask about our new vehicle specials and service specials, then give us a call! Stingray Chevrolet is always happy to help!